Animal Beta Project either assisted or were the full investigators on each of these cases, and turned over evidence to the authorites in the respective jurisdictions.  All the people listed here are innocent until proven guilty.
---
Ashley Nicole Richards – August 2012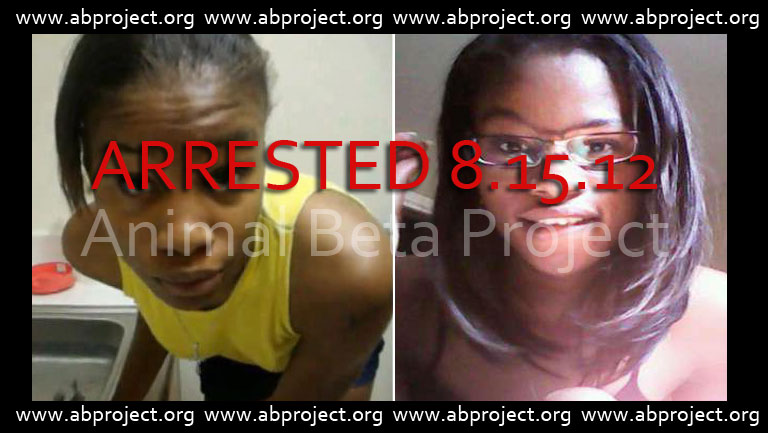 Brent Wayne Justice – August 2012
Producing, Selling and Staring in Crush Videos. Animal Torture
Currently in US Federal Custody for violating the Animal Crush Video Prohibition Act of 2010.
News Sources:
International Houston Based "Animal Crush" Crimes Exposed

Crush Case shows the importance of blowing the whistle on animal abuse
---
Young Calicoe – July 2012

'Dog & Cockfighting' Bragging video.
Detroit, Michigan USA
Statement from the Michigan Humane Society
Information on the location seen in the video was provided to the Michigan Humane Society.
Here is the video he made:
http://www.youtube.com/watch?v=X1w-B6lYEoE
Status:  Preliminary Trial is in progress. 
---
Allan Staughton – July 2012


'Cat Dryer' Video
Huntingdon, Cambridgeshire UK
Allan Staughton admitted his involvement when the RSPCA came to his house.
Searching through online forums he belonged to ultimately lead to his Facebook page which was then provided to the RSPCA.
News Report on Allan Anderson/Staughton by The Sun
Status:  Convicted.  56 Days in Prison and a lifetime ban on Pet Ownership.
---
Joshua Moore – March 2012


'Dog Tornado' Videos
Chicago, Illinois United States
Joshua Moore is currently in custody awaiting trial in Chicago.
Individual who posted several videos to YouTube showing animal abuse and cruelty. Information gathered by members helped identify the person seen in the video and also his location. This information was turned over to PETA who then worked with local Animal Control officials and Police to apprehend the person responsible. Joshua Moore is still in custody and waiting trial for several counts of animal abuse.
---
Rahma the Egyptian dog – May 2011


Logos seen on satellite dishes located on the roof identified the video was made in Egypt. Contacting the individual who posted the video on Facebook who provided his address and phone # which we turned over to ESMA who then tracked down the individuals responsible.
More Information can be seen here.
---
Luka Magnotta – 2010 – 2012
Vacuum Kitten Killer (VKK), Python Feeding & Bath Drowning.
Luka is currently in custody and awaiting trial for the 1st Degree Murder of Jun Lin.
Montreal, Quebec Canada
Working in conjunction with the Ontario SPCA, Toronto Police and PETA, members gathered information vital to locating the person thought to be responsible for several videos where animals were abused and killed. Hours of research and analysis identified critical information which helped identify the person as Luka Rocco Magnotta and also his previous addresses.
Our Press page has many articles regarding this case, and our Documents and Archives section has our documents.
One of the videos we created regarding this case.
Status:  Pre-Preliminary Trial is scheduled to begin January 9th 2013 for the Murder of Jun Lin.
---