Update:  4/2013.  
1. In August 2012, both Ashley Nicole Richards and Brent Justice were arrested in Houston, Texas for the Production and Distribution of Crush videos which is a Federal Crime under the Animal Crush Video Prohibition Act of 2010
2. A Federal Judge reviewed the case against both defendants and decided the Animal Crush Video Prohibition Act of 2010 was invalid and unconstitutional as it abridges their freedom of speech protected by the First Amendment.
Previous history:
Animal Beta Project would like to give its thanks to PETA, The Houston Police Department, The Houston District Attorney's Office and Investigation Unit for apprehending these individuals.
Ashley Richards and Brent Justice are now in FEDERAL custody as US Attorney's have been successful in securing a federal indictment.  This will be the first US Crush prosecuted Federally since the Animal Crush Prohibition Act passed in 2010.  We are very grateful to all agencies involved and would now like to thank the US Attorney's office as well. We wish the Assistant US Attorney Sherri L. Zack luck in prosecuting this case.
We sat through countless movies this couple made. We painstakingly analyzed each video frame by frame. We initially identified the suspects names, time-frame of the movies, and locations. PETA diligently presented our evidence to the relevant authorities. Based upon our evidence the authorities recognized the seriousness of the case and requested a warrant for the suspects apprehension.With this being the first Crush charges in American history we are somewhat proud of our achievements but it will always be overshadowed by the brutality that featured within these videos.

We are humbled to have been part of this historic moment and trust the American justice system will give justice to the animals that died in these videos.
Texas Couple Indicted; First Case in U.S. History Dealing With Gruesome
Sexual Animal Mutilations and Killings
International Houston-Based Animal 'Crush Video' Crimes Exposed
Brent Justice, Ashley Nicole Richards 'Crush Video' Bust: Pair Charged With Animal Cruelty
Houston pair face Federal Animal Crush Charges
Ashley Nicole Richards – August 2012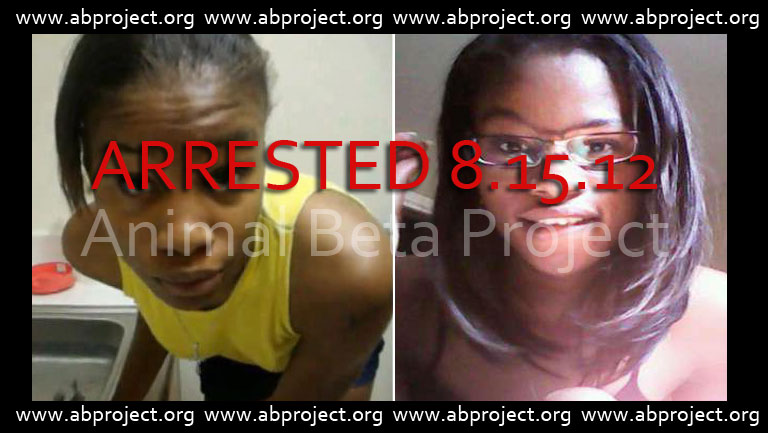 Brent Wayne Justice – August 2012
Producing, Selling and Staring in Crush Videos. Animal Torture