May 22, 2014 – Ashley Nicole Richards has been SENTENCED TO 10 YEARS in Texas jail for her part in several Crush videos she appeared in. Richards was originally arrested in August 2012 and charged with 5 counts of Animal Cruelty which is a Felony under Texas state law. She agreed to plead guilty to 3 of the counts and will begin serving her 10 year jail sentence.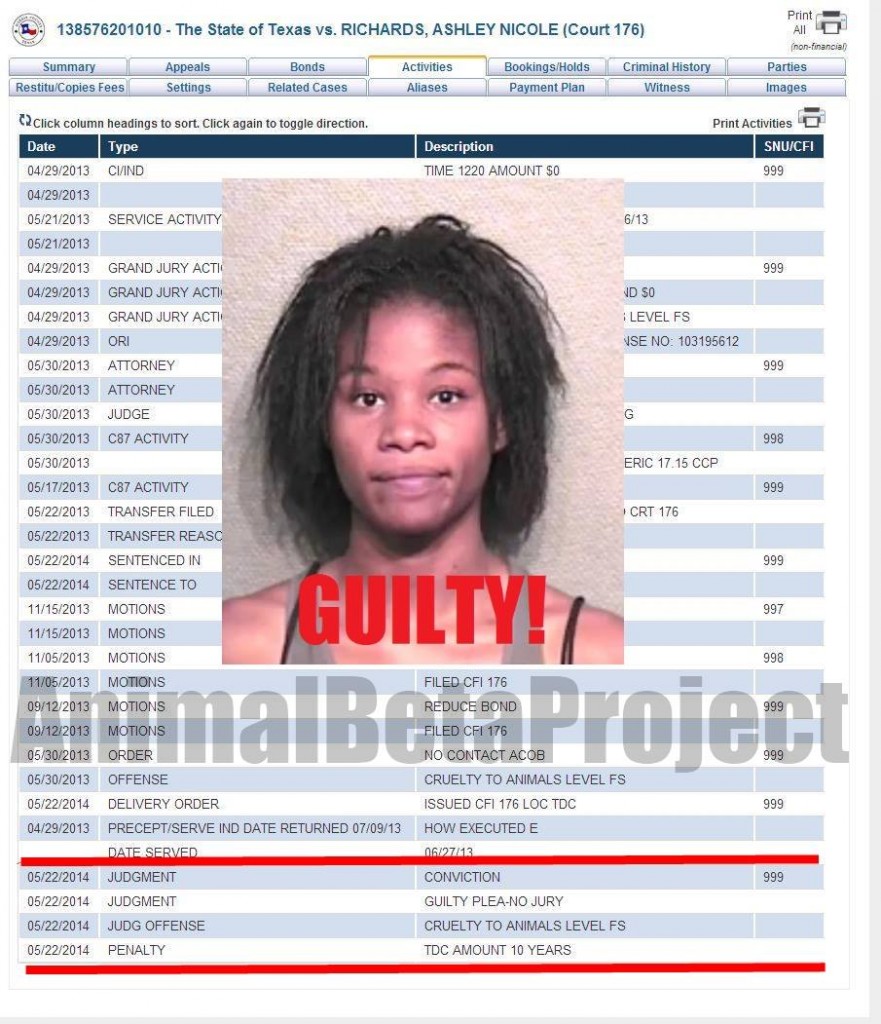 05/22/2014 JUDGMENT CONVICTION
05/22/2014 JUDGMENT GUILTY PLEA-NO JURY
05/22/2014 JUDG OFFE CRUELTY TO ANIMALS LEVEL FS
05/22/2014 PENALTY TDC AMOUNT 10 YEARS
Animal Beta Project has been patiently waiting for this day when we first began investigating the Crush videos Richards appeared in back in August 2012. Thanks to PETA, Houston Police and Prosecutor for seeking such a lengthy jail sentence!
The Federal case against both Richards and Justice is still awaiting a decision from the 5th Circuit Court of Appeals which we hope will be published soon!